JVB Travel AS tailors tour arrangements for groups, companies, schools and teams and associations. Our tour buses transport you in first class all over Norway and Europe!
Bus tours for small and bigger groups
Do you and your association want to go on a trip together? Then you have come to the right place! We organize the whole trip, everything from transport to activity and meals. Our goal is for you to have a pleasant experience and create good memories.
Join a cozy day trip, or choose to stay overnight in traditional and unique hotels.
We are a medium-sized bus tour operator that for more than 50 years has arranged trips for all types of groups. We have been operating the tour bus since 1909. Throughout all these years, we have built up good contacts with hotels, ferry companies, local tourism operators and other suppliers throughout Europe. We can therefore offer tour arrangements for groups according to our own wishes at competitive prices. Our registration trips are uploaded in many places in Innlandet, Viken and Oslo. Our drivers and tour guides look forward to taking you on a trip.
Bring your thoughts and ideas to us about what you want to experience – we are ready to take on the challenge of making things easier for you!
Feel free to contact us for more information and prices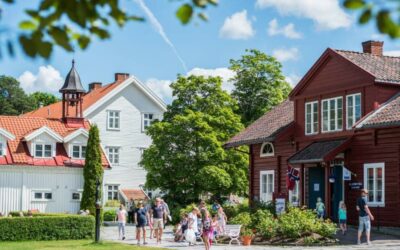 We start with a guided tour of the glass cabin where we get to see how the glassblowers work. Afterwards we go to the cozy Kokkestua where a delicious 2-course lunch is served. Then a historical walk in the exhibition GLASS.
read more