Traveling by tour bus is social, relaxing, environmentally friendly, sustainable and not least comfortable. And you can use the time for other needs while the driver takes care of the driving. JVB is a certified Eco-Lighthouse company and thus focuses on environmental friendliness. Travel with us with a clear conscience!
JVB Tur has modern tour buses. The buses have from 19 to 57 seats, all with 3 point seat belts. Our buses have climate / air conditioning, toilet, refrigerator, DVD m.m. We have buses stationed in Oslo, Viken and Innlandet. See photos and read more about the buses.
Send us an e-mail with some information about what kind of bus-trip you want, and get a free and non-binding quote on your next trip.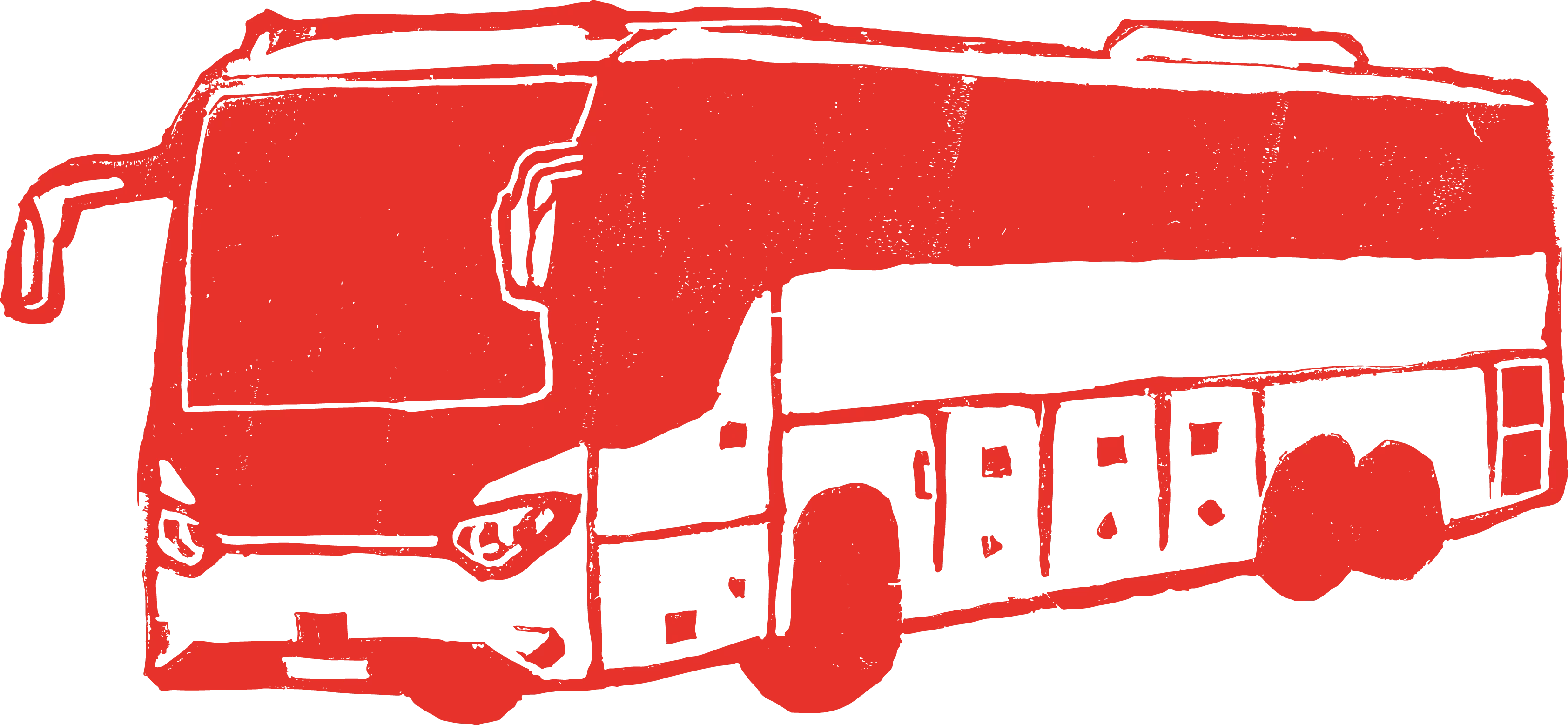 Contact us for a free offer
In order to give you a correct offer, we need some information about the trip you want. Please include this information in your e-mail:
Do you want one-way or roundtrip?
Where you want to start and end the trip.
Departure date and time
Number of passengers
Time and date of return (only for roundtrips)
Contact information (for private persons we need name, e-mail and phone number. For organizations we also need name of the organization/company)
Comments/spesial wishes
Send us an e-mail, and we will come back to you with an offer for your next trip.
JVB has extensive experience in taking students by bus to camp school and on school trips. Our drivers enjoy driving expectant and excited students to camp school. For many, the camp school trip is an experience that stands out and that everyone has memories of.
We arrange for you and your colleagues to have a social, comfortable and safe bus trip.
We have buses all over Eastern Norway. JVB tur can arrange to get you to all parts of Norway. Where we do not have buses ourselves, we have good partners.
Bus for groups and seniors
JVB can arrange complete bus journeys with experiences, accommodation and food for you and your group. We focus on well-being, comfort and safety – so that you can relax and enjoy yourself throughout your journey.
Bus for groups and seniors ›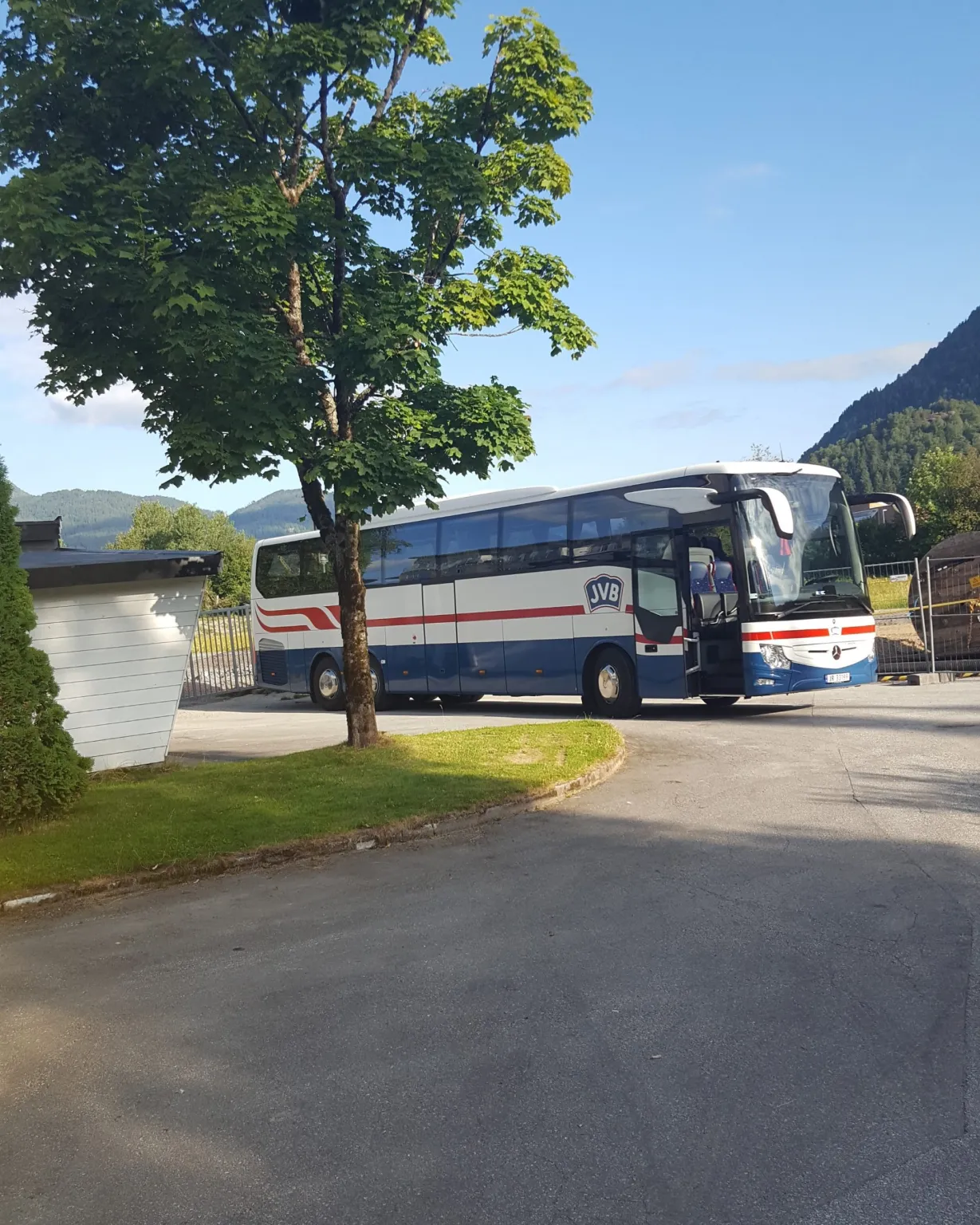 Safety, comfort and friendly drivers
JVB Tur AS has a large bus fleet consisting of new and modern buses from Mercedes and Scania. Our goal is for you as a customer to have the most comfortable journey. Our focus is on safety, comfort and pleasant drivers. The capacity of the buses is from 19-57 passengers per bus and all buses larger than 19 seats have a toilet on board.
We have buses with alcolocks, 3-point seat belts, automatic fire extinguisher in engine compartment, active brake assistant, track assistant, registration of driver fatigue, collision warnings, TPM (tire pressure monitoring), fire extinguisher, emergency exit in side windows and sunroofs, automatic feedback to driver and driver in turn, this so that the driver can develop into a better driver)
Several factors make the journey comfortable, here is a selection of what our buses can offer; good adjustable seats with armrests and footrests, carpeted floors,
2-zone air conditioning, multimedia system (possibility for DVD, microphone and music), speaker system from Bosch, good lighting (many adjustment options), 230V outlet, USB connector, hat shelf and plenty of space for luggage in the luggage compartment. WIFI on request.
Scania – safety and comfort 
We have extensive experience in arranging trips for associations, groups of friends and companies. We can arrange everything from accommodation, food along the way and find nice activities you can do. If you have your own ideas for things you want to do, we are happy to tailor a plan for you!