Traveling by tour bus is social, relaxing, environmentally friendly, sustainable and not least comfortable. And you can use the time for other needs while the driver takes care of the driving. JVB is a certified Eco-Lighthouse company and thus focuses on environmental friendliness. Travel with us with a clear conscience!
JVB Tur has modern tour buses. The buses have from 19 to 57 seats, all with 3 point seat belts. Our buses have climate / air conditioning, toilet, refrigerator, DVD m.m. We have buses stationed in Oslo, Viken and Innlandet. See photos and read more about the buses.
Fill out the form below and get a free and non-binding quote on your next trip.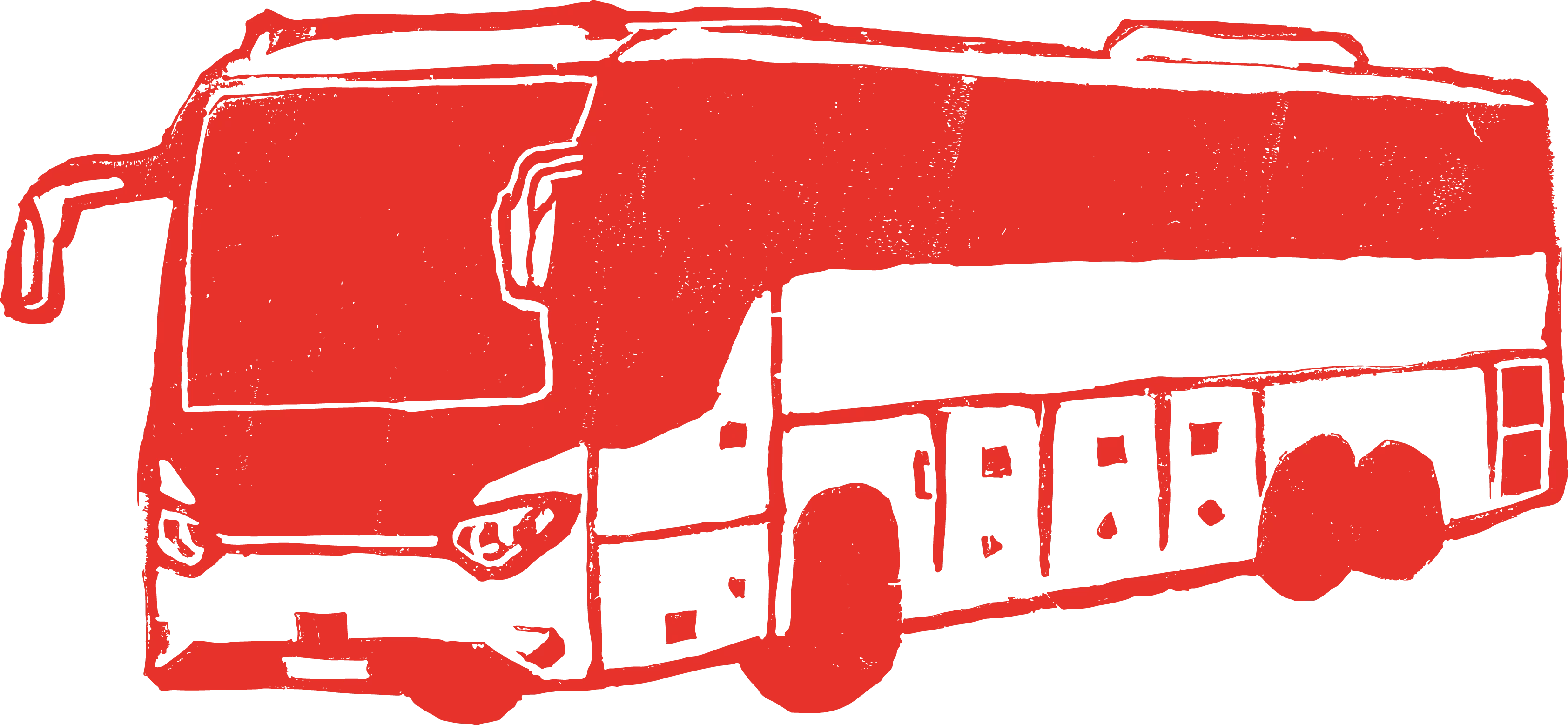 Contact us for a free offer
Buss til skoletur og leirskole
JVB har lang erfaring med å kjøre elever i buss til leirskole og på skoletur. Våre sjåfører trives godt med å få kjøre forventningsfulle og spente elever til leirskole. Leirskoleturen er for mange en opplevelse som skiller seg ut og som alle har minner fra.
Vi legger til rette for at du og kollegaene dine får en sosial, komfortabel og sikker busstur. 
Vi har busser over hele Øst-Norge. JVB tur kan sørge for å få deg frem til alle deler av Norge. Der vi ikke har busser selv har vi gode samarbeidspartnere.
Buss til seniortur / foreningstur
JVB kan arrangere komplette bussreiser med opplevelser, overnatting og mat for deg og din gruppe. Vi har fokus på trivsel, komfort og sikkerhet – slik at du kan slappe av, og hygge deg på hele reisen din. 
Bus for groups and seniors ›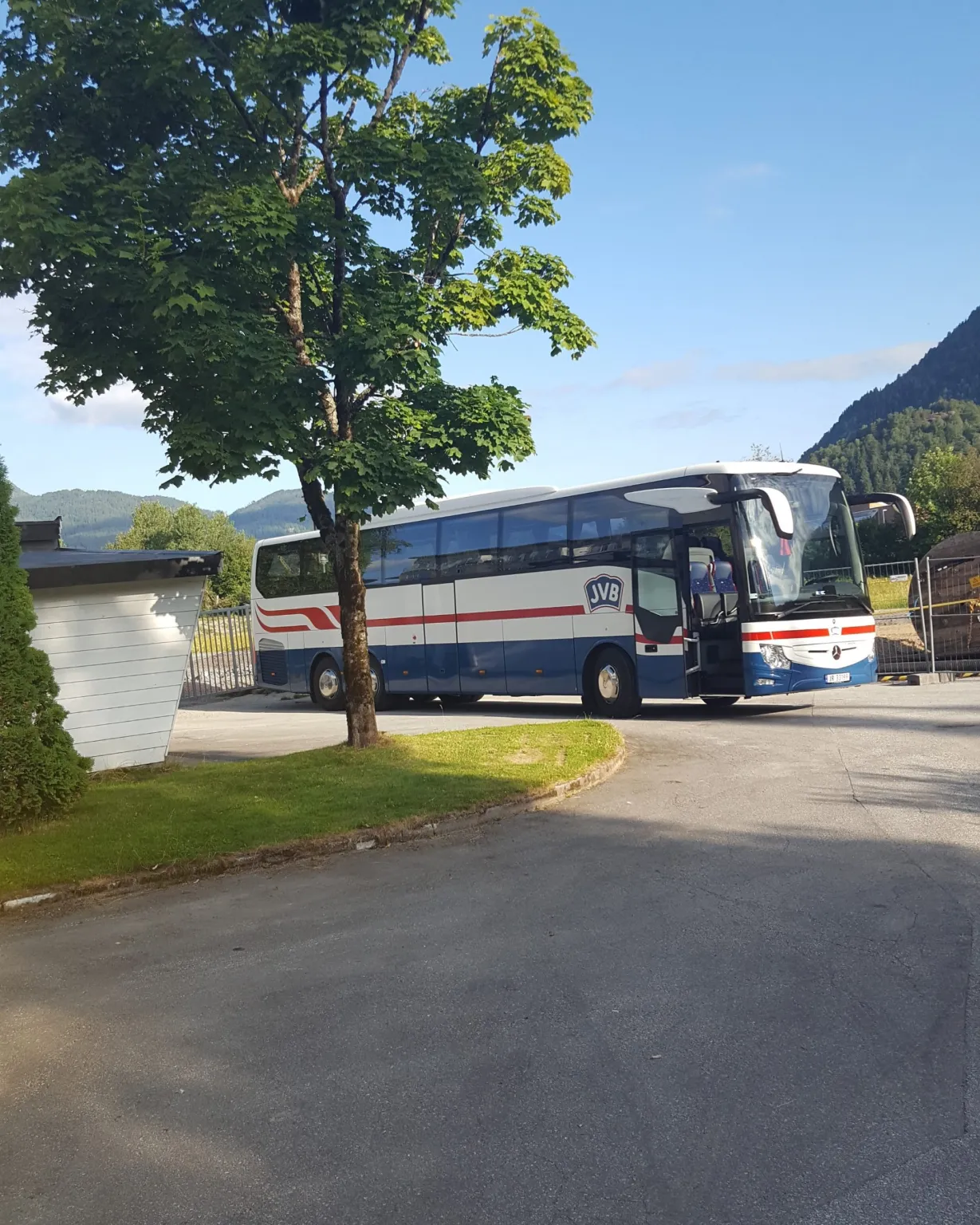 Safety, comfort and friendly drivers
JVB Tur AS has a large bus fleet consisting of new and modern buses from Mercedes and Scania. Our goal is for you as a customer to have the most comfortable journey. Our focus is on safety, comfort and pleasant drivers. The capacity of the buses is from 19-57 passengers per bus and all buses larger than 19 seats have a toilet on board.
We have buses with alcolocks, 3-point seat belts, automatic fire extinguisher in engine compartment, active brake assistant, track assistant, registration of driver fatigue, collision warnings, TPM (tire pressure monitoring), fire extinguisher, emergency exit in side windows and sunroofs, automatic feedback to driver and driver in turn, this so that the driver can develop into a better driver)
Several factors make the journey comfortable, here is a selection of what our buses can offer; good adjustable seats with armrests and footrests, carpeted floors,
2-zone air conditioning, multimedia system (possibility for DVD, microphone and music), speaker system from Bosch, good lighting (many adjustment options), 230V outlet, USB connector, hat shelf and plenty of space for luggage in the luggage compartment. WIFI on request.
Scania – safety and comfort 
We have extensive experience in arranging trips for associations, groups of friends and companies. We can arrange everything from accommodation, food along the way and find nice activities you can do. If you have your own ideas for things you want to do, we are happy to tailor a plan for you!